Contacts
REGISTER INTEREST
You can register your interest in working at Allied Press here. Your details will be sent to the department selected who may elect to hold your details on file for a period of time should any possible suitable positions arise. Your details will be kept confidential and will not be used for any other purpose.


MAIN COMPANY CONTACT
Please see the direct departmental contacts section below for editorial, sales or other areas of the business.
CALL CENTRES -
Otago Daily Times
Circulation assistance for the ODT
Classified Advertising for the ODT
PRE-PRESS WORKFLOW WEBSITES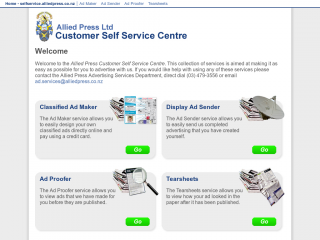 Self Service
Services to assist with pre-press process
selfservice.alliedpress.co.nz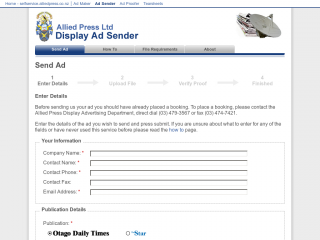 Ad Sender
Service to send material for publication
adsender.alliedpress.co.nz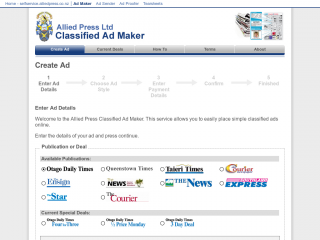 Ad Maker
Make and book your own classified advert
admaker.alliedpress.co.nz
DEPARTMENT CONTACTS