Otago Daily Times Print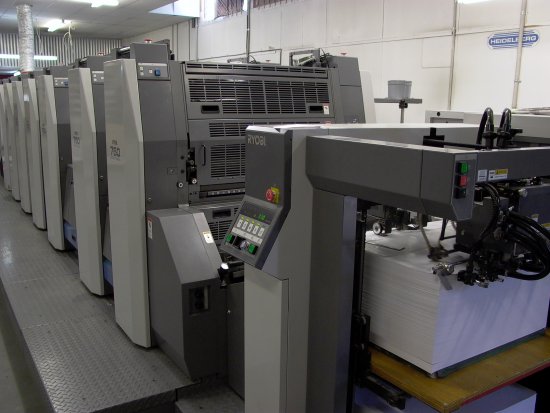 Otago Daily Times Print has its origins in the gold rush days of the 1860's when the Stevens' family founded the Dunstan Times and The Alexandra Herald. Central Otago News Limited was consequently formed in 1948 and managed by Geoff Stevens, in those days the commercial printing division was an offshoot of the newspaper operations but over the years grew to a standalone business in its own right.
Since its name change in 1999, Otago Daily Times Print has undergone a major expansion programme and has adopted the latest commercial printing technologies to enable it to provide the best possible professional service to clients. We pride outselves in being able to produce professional high quality printing and still meet the most demanding of deadlines.
Otago Daily Times Print has a diverse range of machinery for the printing, binding and finishing of all products. Visit out website, linked below, for more details of the services we provide, we aim to meet your needs for high quality commerical printing.
ADDRESS
21 Ngapara Street
PO Box 296
Alexandra 9320
New Zealand
CONTACTS
WEBSITE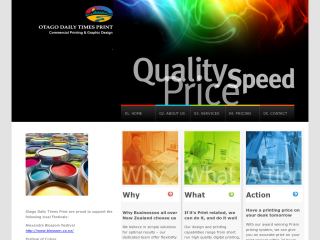 Otago Daily Times Print